Vegan and protein rich dessert and…. HEALTHY?! Yes! Rich in fiber from the black beans and dates with no added refined sugars (excluding the chocolate topping). This is a healthy treat you can enjoy without the guilt. 
The protein powder I used in this recipe is called Garden of Life Vanilla Organic Raw Protein Powder, although if you want an extra chocolatey taste use the chocolate variety. Please note that each protein powder brand will have a slightly different flavour and texture. Genuine Health Fermented Protein Powder and Iron Vegan Sprouted Vegan Protein Powder are other brands I also recommend.
Pumpkin seed butter is used in this recipe for a nut-free option but you can also replace with almond or peanut butter if you can tolerate nuts. Sunflower seed butter is another great nut -free butter option that can be found in your local natural food store.
This treat is great for diabetics who are watching their sugar intake if you exclude the chocolate topping. 
 The best way to indulge in these treats is to have them at room temperature as they have a soft and gooey texture. Store in the fridge or freezer and thaw at room temperature before consuming.
Vegan Protein Chocolate Truffles
Recipe
Yields 20-25 truffles
Ingredients
1-398ml can black beans (~1.5 cups cooked beans), drained (choose non-BPA lined cans) 
1/3 cup medjool dates, pitted (4-5 dates)
1/2 cup vegan vanilla protein powder
1/3 cup raw cacao powder
1/3 cup pumpkin seed butter
1 teaspoon vanilla
Optional topping:
1/3 cup dairy free chocolate chips
1 tablespoon coconut oil
2 tablespoons hemp seeds
Method
Place drained black beans, cacao powder, pitted dates, protein powder, vanilla and pumpkin seed butter in a food processor.
Blend until a dough ball forms. You may need to scrape down the sides of the food processor a couple times. 
Line a baking sheet with parchment paper. Scoop out 1-2 tablespoons of dough at a time and roll into a ball. Continue until all the dough is gone.
In a double boiler, melt chocolate chips and coconut oil. Drizzle over top truffles and sprinkle with hemp seeds.
Place in the fridge for 20 minutes or until the chocolate has hardened.
Enjoy!
Created by: Renee Altman, RHN from Verity Nutrition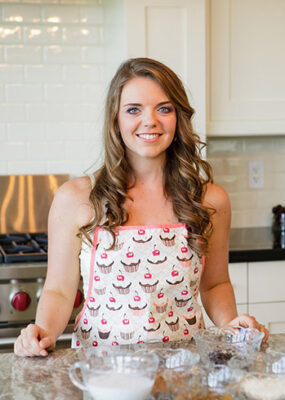 Renee was raised in small town Kaslo in the West Kootenays. After graduating, she pursued a health and lifestyle path by enrolling in the Human Kinetics program at the University of British Columbia Okanagan in Kelowna. While attending university, she found her passion not only to be fitness, but also nutrition. In 2012, Renee attended the Canadian School of Natural Nutrition in Nanaimo, where she specialized in holistic nutrition. She then returned to the Okanagan where she now resides. Renée's strong belief in healthy practices such as fitness, nutrition, and emotional well-being fit well with the principles of holistic nutrition.
Renee's method is to ditch the diet and switch to a lifestyle where incorporating nourishing food everyday will have you feeling empowered and revitalized. Her plan will have you forgetting about trendy diets that leave you feeling hungry, irritable, and tired, and instead incorporating natural, alive, and good quality whole foods.