Vegan Pumpkin Brownies
Yields 16 Brownies ~ Nut Free & Gluten Free
Ingredients
– 1 cup mashed banana
– 1 cup pumpkin puree
– 1 teaspoon vanilla extract
– 1/4 cup sunflower seed butter
– 1/4 cup brewed coffee
– 1 1/2 tablespoons ground flax seeds
– 1 cup oat flour
– 1 teaspoon baking powder
– 1/2 cup cocoa powder (add more for topping)
– 1/2 cup coconut sugar
– 1/2 cup chocolate chips
– pinch of salt
Instructions
1. Preheat oven to 350F. Line an 8×8 inch pan with parchment paper.
2. Mix mashed bananas, pumpkin puree, vanilla extract sunflower seed butter, coffee and ground flax seeds in a bowl.
3. In another bowl combine oat flour, baking powder, cocoa powder, coconut sugar, and chocolate chips.
4. Combine wet ingredients with dry ingredients and pour into the lined pan.
5. Bake for 30 minutes until a toothpick comes out clean.
Enjoy!
Created by: Renee Altman, RHN from Verity Nutrition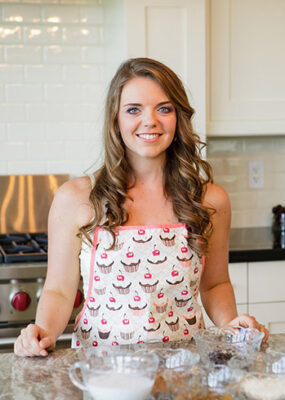 Renee was raised in small town Kaslo in the West Kootenays. After graduating, she pursued a health and lifestyle path by enrolling in the Human Kinetics program at the University of British Columbia Okanagan in Kelowna. While attending university, she found her passion not only to be fitness, but also nutrition. In 2012, Renee attended the Canadian School of Natural Nutrition in Nanaimo, where she specialized in holistic nutrition. She then returned to the Okanagan where she now resides. Renée's strong belief in healthy practices such as fitness, nutrition, and emotional well-being fit well with the principles of holistic nutrition.
Renee's method is to ditch the diet and switch to a lifestyle where incorporating nourishing food everyday will have you feeling empowered and revitalized. Her plan will have you forgetting about trendy diets that leave you feeling hungry, irritable, and tired, and instead incorporating natural, alive, and good quality whole foods.