Now that the cooler temperatures have arrived it is time for a nice, warm bowl of soup! Here is a recipe for a potage, which is a thick and creamy soup that will leave you feeling satisfied. Creamy pumpkin with a hint of garlic and herbs, plus it is vegan and gluten free.
 Pumpkin Potage
Recipe
Serves 2-3
Ingredients
1 1/2 cups cooked sugar pumpkin, mashed
2 cups vegetable broth
1/2 cup coconut cream*
3 cloves garlic, roasted at 350F for 10 minutes
fresh thyme and rosemary infused in oil**
salt and pepper
2 tablespoons coconut or avocado oil
parsley, for garnish
Method
Cook sugar pumpkin: cut it in half then lay the cut side down in a pan, with a bit of water for 30-45 minutes at 375F.
Once pumpkin is cooked, gather 1 1/2 cups and put in a food processor/powerful blender with vegetable broth, coconut cream roasted garlic, and infused oil**.
Add salt and pepper to taste. Garnish with parsley. Serve.
*You can purchase coconut cream at your natural foods store or you can use coconut cream from a can of full fat coconut milk. Refrigerate a coconut milk can for at least 6 hours (prevent from shaking the can) then pour out the coconut water (you can save it for a smoothie or drink as is) and use the remaining coconut cream, it should be fairly solidified.
**Infused oil: pour 2 tablespoons oil into a sauce pan, add fresh herbs and stir in oil on medium heat for 5 minutes, drain oil and compost herbs. The essential oils from the herbs will infuse the oil and give the potage an abundance of flavour.
Enjoy!
Created by: Renee Altman, RHN from Verity Nutrition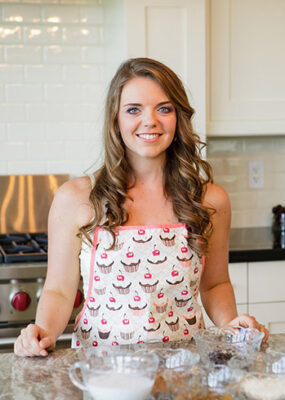 Renee was raised in small town Kaslo in the West Kootenays. After graduating, she pursued a health and lifestyle path by enrolling in the Human Kinetics program at the University of British Columbia Okanagan in Kelowna. While attending university, she found her passion not only to be fitness, but also nutrition. In 2012, Renee attended the Canadian School of Natural Nutrition in Nanaimo, where she specialized in holistic nutrition. She then returned to the Okanagan where she now resides. Renée's strong belief in healthy practices such as fitness, nutrition, and emotional well-being fit well with the principles of holistic nutrition.
Renee's method is to ditch the diet and switch to a lifestyle where incorporating nourishing food everyday will have you feeling empowered and revitalized. Her plan will have you forgetting about trendy diets that leave you feeling hungry, irritable, and tired, and instead incorporating natural, alive, and good quality whole foods.