Nothing beats local acorn squash stuffed with nutrient rich quinoa. I used to hate squash when I was younger but I figured out a way to enjoy it in delicious recipes like this one! Acorn squash is extremely nutrient dense for its size, but also, it has a diverse range of nutrients.
 Squash contains an abundance of nutrients and also helps to:
Boost the immune system: Acorn squash is a great source of vitamin C, which stimulates white blood cell formation and defends the body from unwanted pathogens and germs
Improve eye health: Acorn squash has significant quantities of vitamin A and a good source of beta-carotene.
Help skin health: Due to the high quantities of vitamin A, acorn squash is excellent for the skin in keeping its youthful appearance, helps eliminate blemishes and scars, and speeds up the wound healing process.
Cancer prevention: Antioxidants vitamin C and beta-carotene help neutralize free radicals before mutations can occur in healthy cells.
Quinoa Stuffed Acorn Squash
Recipe
Yields 2 Servings
Ingredients
1 acorn squash cut in half
2 tablespoons extra virgin olive oil
1 cup cooked quinoa
2 tablespoons raw pumpkin seeds
2 tablespoons raw sunflower seeds
2 tablespoons unsweetened dried cranberries
1 medium carrot, shredded
2 tablespoons fresh parsley, chopped
salt and pepper to taste
2 tablespoons feta (optional)
Method
1. Set oven at 400F. Cut acorn squash in half and scoop out the seeds.
2. Drizzle olive oil on the cut side of the squash and place cut side down on baking sheet. Cook in the oven for 40 minutes, or until soft.
3. Cook quinoa accordingly. Add 1 cup of cooked quinoa to a bowl with remaining tablespoon oil, walnuts, almonds, parsley, shredded carrot, dried cranberries and salt and pepper.
4. Once squash is finished cooking, add quinoa mixture to the center of the squash and serve.
Tip: Once squash is finished cooking scoop out a few tablespoons of squash from the middle to fit more quinoa mixture.
Add a couple tablespoons of organic feta cheese or goat cheese, for you cheese lovers.
Click to download and save or print for your recipe box: acorn-squash
Created by: Renee Altman, RHN from Verity Nutrition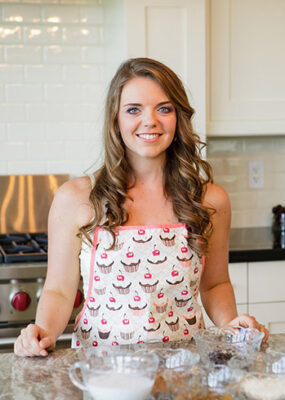 Renee was raised in small town Kaslo in the West Kootenays. After graduating, she pursued a health and lifestyle path by enrolling in the Human Kinetics program at the University of British Columbia Okanagan in Kelowna. While attending university, she found her passion not only to be fitness, but also nutrition. In 2012, Renee attended the Canadian School of Natural Nutrition in Nanaimo, where she specialized in holistic nutrition. She then returned to the Okanagan where she now resides. Renée's strong belief in healthy practices such as fitness, nutrition, and emotional well-being fit well with the principles of holistic nutrition. Renee's method is to ditch the diet and switch to a lifestyle where incorporating nourishing food everyday will have you feeling empowered and revitalized. Her plan will have you forgetting about trendy diets that leave you feeling hungry, irritable, and tired, and instead incorporating natural, alive, and good quality whole foods.