Crystal Hills uses one of a kind, synergistically blended formulations that are nourishing and soothing for your skin. Our crystal and reiki-infused products radiate healing energy to enhance the subtle energetic systems of the body. Our products are truly effective and can deliver impressive results.
High-energy crystals with specific benefits for the body and skin
High concentrations of naturally active ingredients
Beneficial vitamins, minerals and essential fatty acids
Certified organic and/or sustainably harvested botanicals
Products that are handmade with highest intention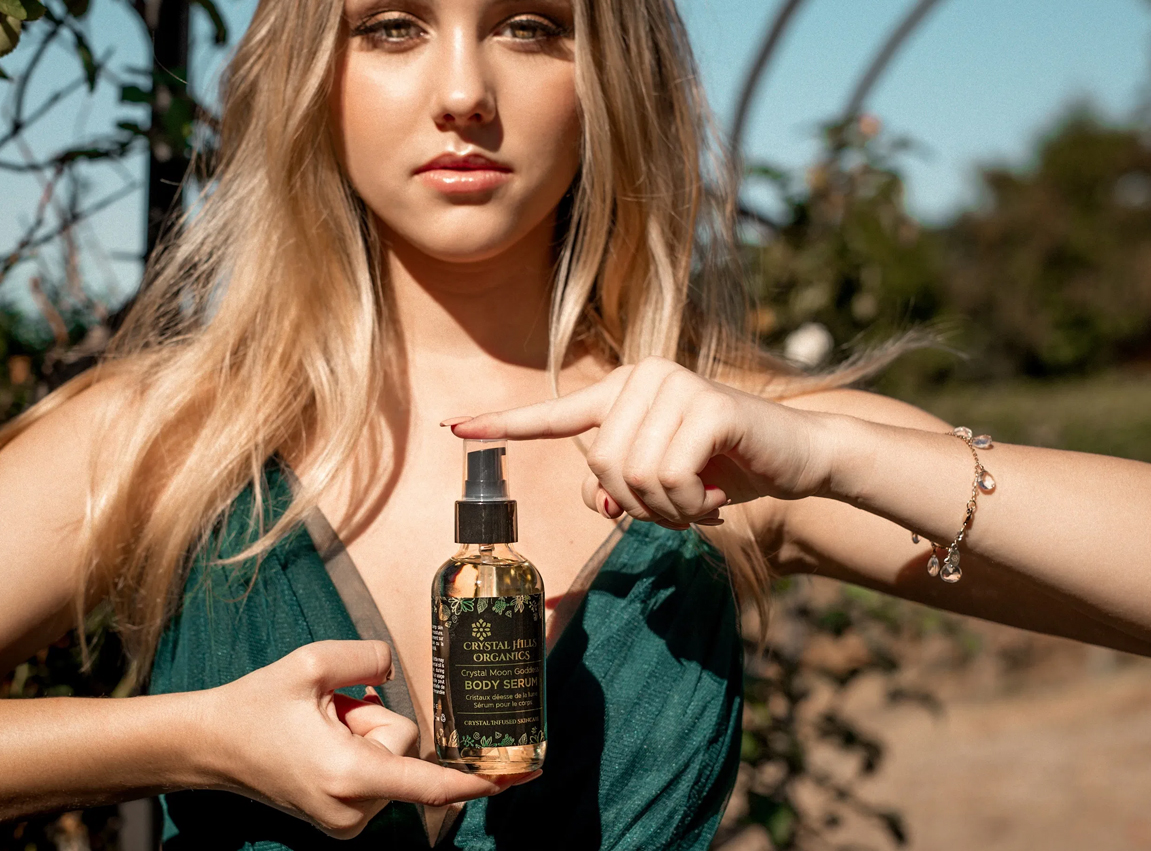 Synergistically blended relates to the interaction of two or more substances that produce a combined effect greater than the sum of their individual effects. For example, the essential oil of lavender is known for having soothing properties as do the flower buds and leaves of chamomile and violet leaf and even an amethyst crystal. However when combined, the attributes of these plants plus the energetic properties of the crystal work together to offer an exceptional force to help promote calmness, inner peace, and a relaxed state of mind. Now add on reiki, and the benefits multiply.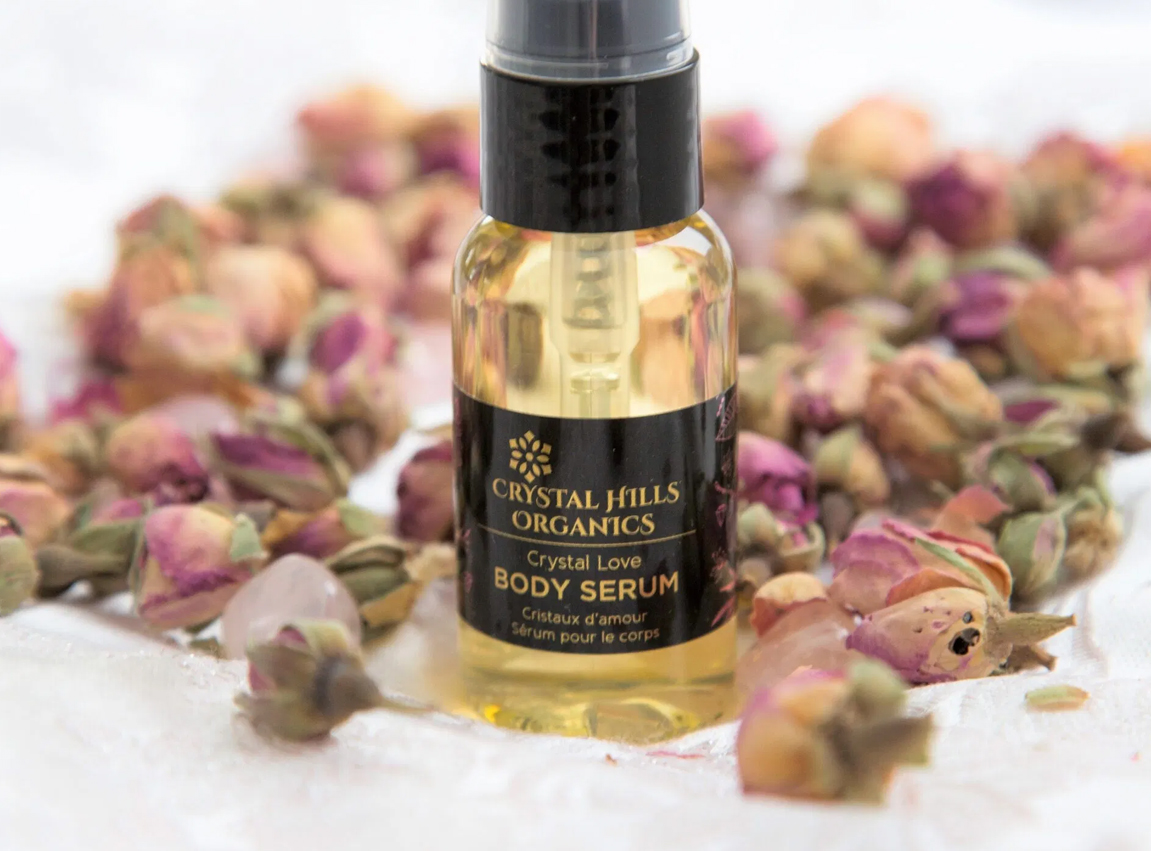 Why Do You Infuse With Crystals?
We believe that crystals interact with your own energy field and can help create balance in and around your body.
Since ancient times, crystals have been prized for their beauty, to symbolize power and for their healing capabilities. They are powerful energy conductors, and each have their own unique vibrational frequency. Thus, if a person's body is in a state of unhealthiness, the pure vibration of the crystal is able to resonate with the body, with the crystal either being able to reduce the vibration of the unbalance or amplify the vibration of health.
Using the power of crystals and intention setting, beauty is limitless.
We believe that skincare should not add to the toxin burden that our bodies already deal with due to our surrounding environment. We do not believe in adding unnecessary chemicals to alter our products, such as penetration enhancers that force skin to quickly absorb a product or large amounts of harsh preservatives to increase shelf life.
Our products are free of detergents, artificial fragrances, synthetic additives, silicone, phthalates, parabens, DEA (diethanolamine), formaldehyde releasing agents and GMOs. All ingredients are ethically sourced and cruelty free.

Vegetarian ingredients, beneficial vitamins, minerals, essential fatty acids
Crystal Hills products that are made with nut-free ingredients.

Crystal Hills products that are made with wheat-free ingredients

Crystal Hills products that are made with dairy-free ingredients

Cruelty-free products, never tested on animals. Our suppliers also follow the same principles

Made with natural and/or sustainably sourced and harvested ingredients

All natural preservatives, such as emulsified sugar scrubs which require preservatives

This icon is displayed on products which contain no preservatives.
Crystal Hills has a state of the art manufacturing facility in British Columbia's beautiful Okanagan Valley. Our CEO and Founder, Andrea S. Barone, creates our one-of-a-kind formulas right here from research and development to formulating. Each product line is meticulously crafted with the color, scent, herbal attributes, healing crystals and properties of the butters/oils in mind. She chooses to offer holistic products that take care of the whole person – mind, body and spirit.