The past few years have not been kind. But your relentless spirit and tenacity have inspired us to help you heal from the inside and the outside.
Our crystal-infused product range is thoughtfully and carefully designed to bring healing, love, and abundance.
We use a range of gemstones, such as rose quartz, amethyst, green aventurine and more, to enhance mental clarity and promote happiness.
Unlock the Power and You Will Find:
Powerful crystals that have been shown to have positive effects on the skin and body.
High concentrations of naturally active ingredients.
Sustainably harvested and organic botanicals.
Handmade products crafted with care and love.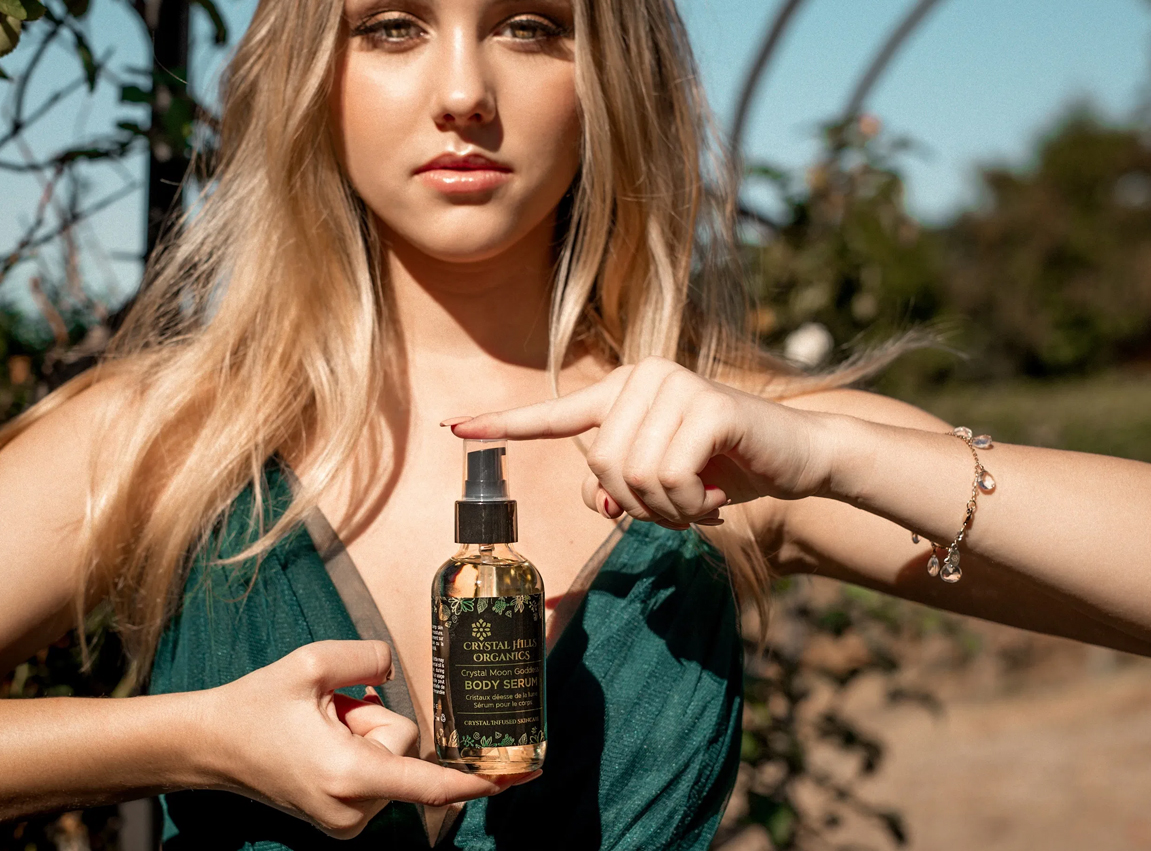 Synergistically blended relates to the interaction of two or more substances that produce a combined effect greater than the sum of their individual effects. For example, the essential oil of lavender is known for having soothing properties as do the flower buds and leaves of chamomile and violet leaf and even an amethyst crystal. However, when combined, the attributes of these plants plus the energetic properties of the crystal work together to offer an exceptional force to help promote calmness, inner peace, and a relaxed state of mind. Now add on reiki, and the benefits multiply.
People also use synergy blends in a broader sense, applying them holistically to consider the whole person – body, mind, and spirit. Your energy flows through all these areas, and when we're out of balance, it affects every aspect of who we are.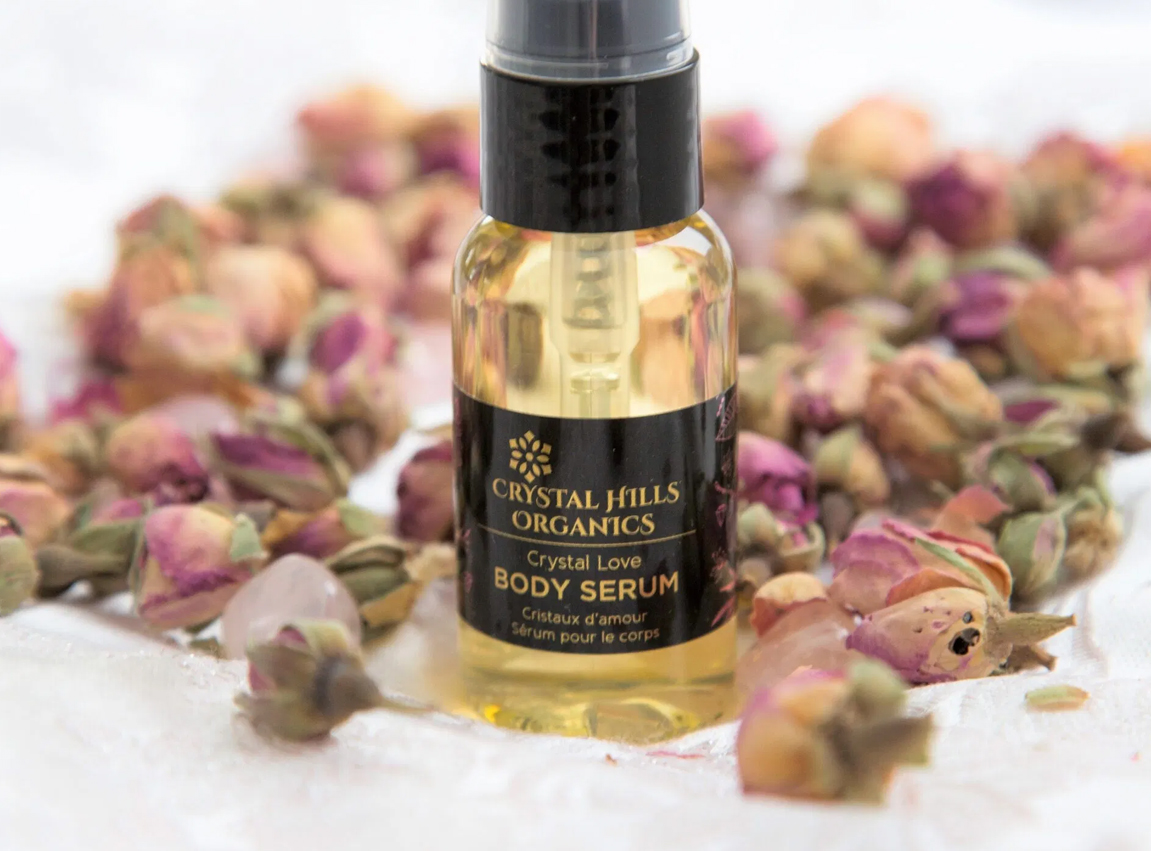 Why Do You Infuse With Crystals?
There is a good reason why crystal therapy has been practised for so many centuries across the world. It's because it works!
We believe that using crystals in our daily life will help us to live more positively and intentionally. We want to share this knowledge with everyone so they, too, can experience the positive energy and benefits of crystal-infused products.
Crystals are potent energy conductors with specific vibrational frequencies. If a person is unhealthy, the crystal's pure vibration can lessen the unbalanced vibration and boost the body's ability to heal itself.
By using the power of crystals with intention setting, beauty is limitless. It's your turn to shine.
Living in the modern world means we are frequently exposed to harmful environmental contaminants. Regular contact and exposure to these chemicals play a role in several health issues.
We wouldn't take chances with your health. We are determined to be front and center in the movement towards using safer and healthier alternatives that can help you feel good about yourself and your skincare choices.
Our products are free of detergents, artificial fragrances, synthetic additives, silicone, phthalates, parabens, DEA (diethanolamine), formaldehyde releasing agents and GMOs. All ingredients are ethically sourced and cruelty free.

Vegetarian ingredients, beneficial vitamins, minerals, essential fatty acids
Crystal Hills products that are made with nut-free ingredients.

Crystal Hills products that are made with wheat-free ingredients

Crystal Hills products that are made with dairy-free ingredients

Cruelty-free products, never tested on animals. Our suppliers also follow the same principles

Made with natural and/or sustainably sourced and harvested ingredients

All natural preservatives, such as emulsified sugar scrubs which require preservatives

This icon is displayed on products which contain no preservatives.
Crystal Hills' cutting-edge manufacturing facility is situated in the scenic Okanagan Valley of British Columbia. Andrea S. Barone, our CEO and founder creates unique formulas here.
She uses natural, raw materials, including herbs, flowers, minerals, and ethical crystals. The result: a product that is as close to nature as possible.