Mexican Lentil Quinoa Bake
I always try and incorporate one day a week to be devoted as meat free. It is generally a higher day in carbohydrates so I have more fuel for exercise! You can get plenty of vegetarian protein through beans, legumes, nuts, seeds, organic tempeh, free range eggs, and organic dairy. This lentil quinoa bake is great on its' own or can be served with organic ketchup or barbeque sauce. Hope you enjoy this recipe as much as I do!
Serves 6
Ingredients
⦁ 1 cup dried quinoa
⦁ ¾ dried red lentils
⦁ 2 ½ cups filtered water
⦁ 1 small red pepper diced
⦁ 1 green pepper diced
⦁ 2 shallots or 1 small onion diced
⦁ 2 large celery stalks, diced
⦁ 2 garlic cloves
⦁ 1 tablespoon coconut oil
⦁ 2 free range eggs
⦁ 3/4 cup regular rolled oats
⦁ ½ cup minced cilantro
⦁ 3 tablespoon chili powder
⦁ ½ teaspoon garlic powder
⦁ 1 teaspoon unrefined salt
Method
1. Boil 1½ cups water and add red lentils, turn heat to low and simmer for 15-20 minutes. Do not overcook, the lentils will be soft and it will be watery. Set aside.
2. Boil the remaining 1 cup water and add the dried quinoa. Cook for 15 minutes until fluffy. Set aside.
3. Preheat oven to 350F, and grease a 9×13 pan with coconut oil.
4. Meanwhile, in a saucepan, sauté shallots, celery, red pepper, green pepper and garlic with coconut oil until soft.
5. In a large bowl, combine oats, chili powder, garlic powder, salt, cilantro, sautéed vegetables, eggs, quinoa and lentils.
6. Pour into casserole dish and bake for 30 minutes.
7. Serve with organic ketchup or barbeque sauce.
Click to download and save or print for your recipe box. Mexican Lentil Quinoa Bake
Created by: Renee Altman, RHN from Verity Nutrition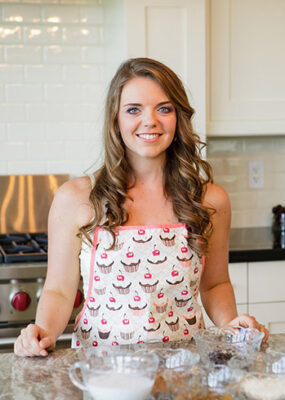 Renee was raised in small town Kaslo in the West Kootenays. After graduating, she pursued a health and lifestyle path by enrolling in the Human Kinetics program at the University of British Columbia Okanagan in Kelowna. While attending university, she found her passion not only to be fitness, but also nutrition. In 2012, Renee attended the Canadian School of Natural Nutrition in Nanaimo, where she specialized in holistic nutrition. She then returned to the Okanagan where she now resides. Renée's strong belief in healthy practices such as fitness, nutrition, and emotional well-being fit well with the principles of holistic nutrition.
Renee's method is to ditch the diet and switch to a lifestyle where incorporating nourishing food everyday will have you feeling empowered and revitalized. Her plan will have you forgetting about trendy diets that leave you feeling hungry, irritable, and tired, and instead incorporating natural, alive, and good quality whole foods.