Whipped Strawberry Masque for Face and Décolleté
Summer is a wonderful time of year for everyone. The warmth in the air is a comfort. The feeling of sunshine touching our skin envelops us with a softness and a kind of gentle glow. However, having children out of school and breaking with routine can be a touch stressful. This recipe will apply vitamin-rich tenderness to our skin on the outside, and deliver an anti-stress tonic via our tastebuds.
For this masque, you will need:
1 cup fresh strawberries
1 cup plain natural yogurt (or plain Greek, or Balkan style)
1 tsp. ground cardamom
¼ cup organic dark chocolate chips (minimum 70%)
We all know that eating strawberries delivers vital nutrients such as fiber, vitamins and antioxidants (or polyphenols), to fight cell-damaging free radicals. They are also a good source of vitamin C, folate (vitamin B9), manganese and potassium.
Putting strawberries on your skin is also beneficial, as the acids contained in the fruit can help to combat an oily texture, to nourish your skin, and to revitalize a tired complexion. The fruit acids in the strawberries will gently but effectively remove excess oil from your skin. As well, the acids will help to slough off dead skin cells and tighten pores.
Plain yogurt is also an effective ingredient for renewing skin's youthful glow. After all, yogurt contains lactic acid, which will dissolve dead skin cells, and this gentle exfoliation will assist in diminishing the appearance of fine lines and wrinkles, thus waking up a languid face. The gentle exfoliation can also assist in the prevention of breakouts because it speeds up skin cell turnover.
As well, adding cardamom to this masque will deliver additional vitamins A, B and C. In particular, the vitamin C in the spice can assist in improving skin circulation. Cardamom also contains antioxidants with infection fighting properties that can speed up the recovery time of dark spots and blemishes.
Finally, eating organic dark chocolate (as dark as you enjoy, but minimum 70%) delivers antioxidant benefits, some iron, as well as potentially improving blood flow and reducing blood pressure. I personally find that eating a touch of dark chocolate makes me feel happy, relaxed, less anxious and helps me to be kinder and more patient with the people around me.
To make the masque, in a blender whip the strawberries, yogurt and cardamom. Spread the cool mixture generously over your face, neck and décolleté. Relax, and while the masque sets, quietly eat the ¼ cup of dark chocolate chips, savoring each tiny bite. After about 15 minutes (or when the chocolate chips are done), rinse off the masque and pat your skin dry. Spray with a gentle toner and moisturize as usual.
Voila! The masque will have left your skin touchably soft, elastic and more youthful-looking.
Created by Nicole Lachance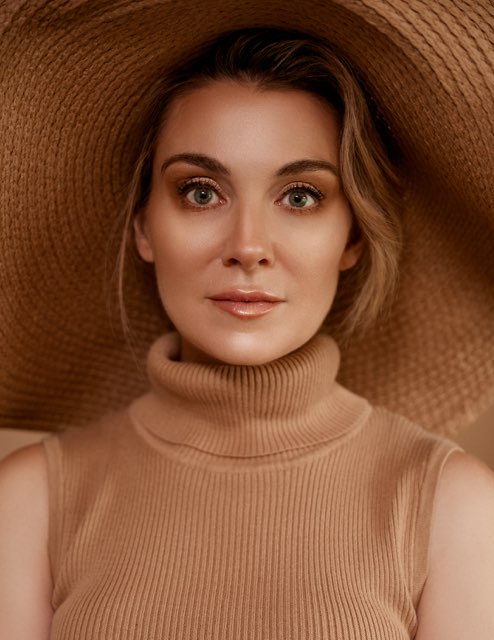 Nicole earned her Bachelor of Arts degree (with distinction) from the University of Alberta, with a major in French Language and Literature and a minor in Italian Language. She then continued her education at McGill University, earning her Bachelor of Common Law and Bachelor of Civil Law, where she was selected as class valedictorian. Nicole is a practicing lawyer and writes the Bella Vita Beauty Blog for Crystal Hills Organics. Nicole enjoys being active with her husband and three small children. She also enjoys traveling, playing tennis, ballet, cooking, baking, and experimenting with skin care and makeup. With too little sleep and a very exciting and hectic life as a mother of three young children, Nicole can appreciate the value and importance of implementing a skin care regimen composed of products containing quality ingredients. She also believes in the power of positive energy, and recognizes the benefits of using essential oils and other natural elements to create at-home beauty treatments.