Strawberry Feta Pasta Salad
This refreshing salad will have you feeling cool in no time! Delicious sweetness from the strawberries pair well with the tangy taste of the feta cheese. You will have no excuses to not eat healthy as this recipe takes less than 20 minutes to create.
Prep time: 15-20 minutes
Yields 2 servings, or 4 sides 
Ingredients
2 servings gluten free pasta (or pasta of choice)

1 cup chopped strawberries

4 cups spinach

1/2 cup pumpkin seeds or walnut halves (for those without nut allergies)

1/2 cup feta cheese, crumbled (or vegan cheese of choice)

hemp seeds for garnish
Dressing
3 tablespoons extra virgin olive oil

2 tablespoon raw apple cider vinegar or lemon juice

1 tablespoon honey
Method
Boil Kaslo Sourdough Pasta until desired firmness (5-8 minutes).

Chop strawberries and feta.

Once pasta has finished cooking, let cool completely.

Add all dressing ingredients in a jar and shake vigorously until combined.

Mix in dressing with salad ingredients, and toss in pasta.

Serve.
Enjoy!
Created by: Renee Altman, RHN from Verity Nutrition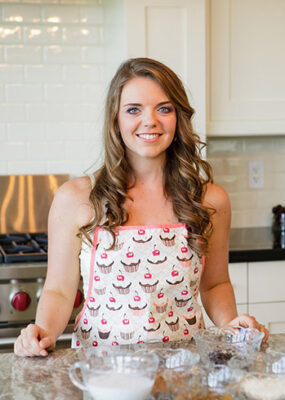 Renee was raised in small town Kaslo in the West Kootenays. After graduating, she pursued a health and lifestyle path by enrolling in the Human Kinetics program at the University of British Columbia Okanagan in Kelowna. While attending university, she found her passion not only to be fitness, but also nutrition. In 2012, Renee attended the Canadian School of Natural Nutrition in Nanaimo, where she specialized in holistic nutrition. She then returned to the Okanagan where she now resides. Renée's strong belief in healthy practices such as fitness, nutrition, and emotional well-being fit well with the principles of holistic nutrition.
Renee's method is to ditch the diet and switch to a lifestyle where incorporating nourishing food everyday will have you feeling empowered and revitalized. Her plan will have you forgetting about trendy diets that leave you feeling hungry, irritable, and tired, and instead incorporating natural, alive, and good quality whole foods.