Fresh Salad with Tahini Avocado Dressing
Nothing is better than a salad with fresh vegetables: arugula, carrots, cucumber, bell pepper and tomatoes. Topped with tahini avocado dressing, this vegan salad is a great addition to a lunch or dinner or to simply have as is.
Recipe
Yields 1 large serving or two small servings (side dish)
Ingredients
⦁ 1 large carrot, shredded
⦁ 4 cups arugula
⦁ 1/2 cup cucumber, diced
⦁ 1/2 cup tomato, diced
⦁ 1/2 cup bell pepper, diced
⦁ 1/4 cup raw almonds, chopped
⦁ 1 tablespoon raw sesame seeds
Avocado tahini dressing
⦁ 1 tablespoon tahini
⦁ 1/2 avocado
⦁ 1 teaspoon tamari
⦁ 1 teaspoon raw apple cider vinegar
⦁ 1/2 teaspoon garlic powder
⦁ 1/4 cup water (or more)
Method
1. Dice and shred vegetables and place in a medium sized bowl.
2. In a small bowl, mash avocado until smooth and combine with tahini, raw apple cider vinegar, tamari, and garlic powder.
3. Add water and stir. Continue to add water if you desire a thinner dressing.
4. Pour over salad and serve.
Click to download and save or print for your recipe box. Fresh Salad with Tahini Avocado Dressing
Created by: Renee Altman, RHN from Verity Nutrition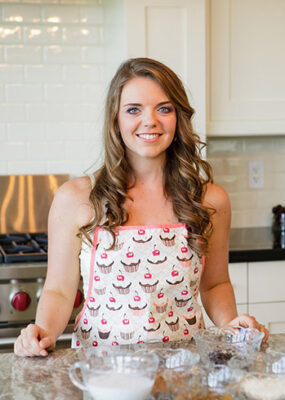 Renee was raised in small town Kaslo in the West Kootenays. After graduating, she pursued a health and lifestyle path by enrolling in the Human Kinetics program at the University of British Columbia Okanagan in Kelowna. While attending university, she found her passion not only to be fitness, but also nutrition. In 2012, Renee attended the Canadian School of Natural Nutrition in Nanaimo, where she specialized in holistic nutrition. She then returned to the Okanagan where she now resides. Renée's strong belief in healthy practices such as fitness, nutrition, and emotional well-being fit well with the principles of holistic nutrition.
Renee's method is to ditch the diet and switch to a lifestyle where incorporating nourishing food everyday will have you feeling empowered and revitalized. Her plan will have you forgetting about trendy diets that leave you feeling hungry, irritable, and tired, and instead incorporating natural, alive, and good quality whole foods.