Refreshing Edamame and Parsley Pasta
Serves 3-4 | Cook time: 10 minutes | Prep time: 15 minutes
Recipe
Ingredients:
3 servings whole wheat radiatori Kaslo Sourdough Pasta
1 cup organic non-gmo edamame, shelled and thawed
1/2 cup fresh parsley, finely chopped
2 tablespoons extra virgin olive oil
1/2 cup raw cashews (or sub with sunflower seeds, silken tofu, hemp seeds or the flesh of young coconuts for a nut-free alternative)
2 tablespoons nutritional yeast
1/2 teaspoon garlic powder
1/2 teaspoon salt
1/4 teaspoon pepper
Instructions:
Boil water with salt. Add pasta and cook to desired firmness (5-8 minutes).
Meanwhile, add cashews (or nut-free alternative) to a high speed blender or food processor, add nutritional yeast, garlic powder, salt and pepper. Pulse until parmesan consistency.
Once pasta has finished cooking, drain and let cool for 10 minutes.
Combine olive oil, chopped parsley, edamame beans and 2 tablespoons of the cashew parmesan (or your nut-free alternative) with cooled pasta. Mix and top with more of the parmesan mixture then garnish with more parsley.
Serve.
Store in the fridge in a sealed container for up to a week.
Enjoy!
Print recipe here: Refreshing Edamame and Parsley Pasta
Created by: Renee Altman, RHN from Verity Nutrition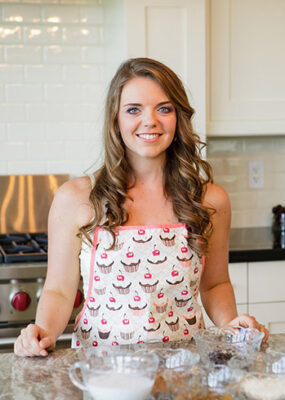 Renee was raised in small town Kaslo in the West Kootenays. After graduating, she pursued a health and lifestyle path by enrolling in the Human Kinetics program at the University of British Columbia Okanagan in Kelowna. While attending university, she found her passion not only to be fitness, but also nutrition. In 2012, Renee attended the Canadian School of Natural Nutrition in Nanaimo, where she specialized in holistic nutrition. She then returned to the Okanagan where she now resides. Renée's strong belief in healthy practices such as fitness, nutrition, and emotional well-being fit well with the principles of holistic nutrition.
Renee's method is to ditch the diet and switch to a lifestyle where incorporating nourishing food everyday will have you feeling empowered and revitalized. Her plan will have you forgetting about trendy diets that leave you feeling hungry, irritable, and tired, and instead incorporating natural, alive, and good quality whole foods.