Peaches are a wonderful gift from nature. During the summer months, we can enjoy them as a snack, for dessert, and of course as part of a DIY skin treatment. The best time to make this mask is when you have a lovely peach that is fully ripe and appropriately juicy; even a touch overripe will do. The key is that the peach needs to have an aroma when you sniff it, and the flesh needs to have flavor and depth.
For this mask, you will need:
1 ripe, fresh peach
¾ cup plain, nonfat Greek yogurt
¼ c. whole oats
1 teaspoon raw honey
½ teaspoon organic vanilla extract
Blend all the ingredients together. Apply about ¼ cup of the mixture to your face, neck, and décolletage and allow to penetrate for 10-15 minutes. Eat the remainder for breakfast or a snack.
Peaches contain folates, which replenish our skin, support cellular renewal, and actively fight against cancer. They also contain lutein, which supports our skin's antioxidant system and helps guard against sun damage, as well as promote skin elasticity; potassium, which hydrates, soothes, and moisturizes our skin; and Vitamin E, which helps to heal damaged skin.
The yogurt in the mask contains lactic acid, which helps to exfoliate and moisturize our skin.
Oatmeal is a suitable ingredient for many face masks, even on dry and sensitive skin, as it has anti-inflammatory and healing properties. Oatmeal will also help oilier complexions, as it can absorb excess oil and balance the amount of oil in our skin.
Honey has antibacterial properties, and is beneficial in a face mask because it can help to calm acne-prone skin.
Finally, I added the vanilla for fragrance and taste enhancement. However, vanilla does possess anti-inflammatory properties, so it can assist in improving our complexions.
The feel and fragrance of this mask is really very pleasing. After removing it with a moist towel, my hope is that you will feel fresh, youthful, radiant and happily moisturized.
By using this face mask, we can all achieve the fabled "peaches and cream" complexion, and radiate a healthy, youthful glow.
Created by: Nicole Lachance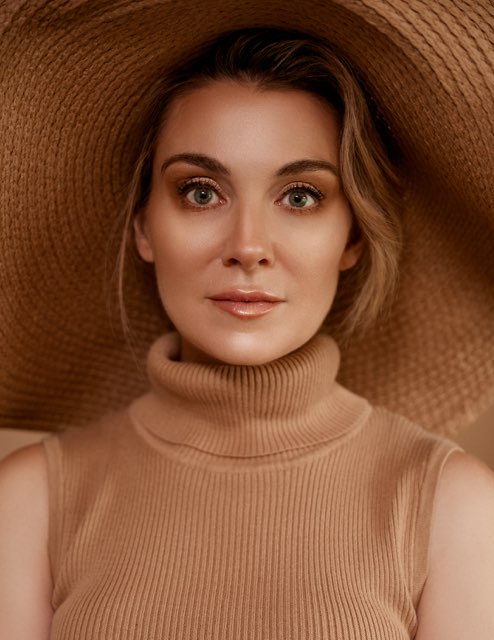 Nicole earned her Bachelor of Arts degree (with distinction) from the University of Alberta, with a major in French Language and Literature and a minor in Italian Language. She then continued her education at McGill University, earning her Bachelor of Common Law and Bachelor of Civil Law, where she was selected as class valedictorian. Nicole is a practicing lawyer and writes the Bella Vita Beauty Blog for Crystal Hills Organics. Nicole enjoys being active with her husband and three small children. She also enjoys traveling, playing tennis, ballet, cooking, baking, and experimenting with skin care and makeup. With too little sleep and a very exciting and hectic life as a mother of three young children, Nicole can appreciate the value and importance of implementing a skin care regimen composed of products containing quality ingredients. She also believes in the power of positive energy, and recognizes the benefits of using essential oils and other natural elements to create at-home beauty treatments.