In abundance this season, pumpkins are good for more than making jack-o-lanterns. Pumpkin flesh is rich in alpha hydroxy acids, which is a gentle exfoliator for your skin, packed with antioxidants, beta carotene, and vitamins A and C. All of these things combine to provide soothing and anti-inflammatory benefits to delicate, weather-stripped skin.
While preparing your pumpkins for decoration, you can scoop out the flesh inside. I recommend steaming it for 10-12 minutes, until it is nice and soft and can be easily mashed. Or, you can simply purchase canned organic pumpkin puree, the kind you would use in recipes.
Mix a half cup of pumpkin puree with a quarter cup of plain, unsweetened yogurt (I like Greek because of its thicker consistency, but any kind will work) and three tablespoons of ground oatmeal. The lactic acid in the yogurt will act as a gentle, natural exfoliator, and the oatmeal has anti-inflammatory and moisturizing properties, and is gentle enough for sensitive skin.
Apply the scrub to your clean face and décolletage, and let the ingredients absorb for five minutes, if you can. Then, gently scrub your skin in circular motions before rinsing off gently.
Your skin beneath will emerge fresh and soft, feeling renewed and youthful. Please keep in mind that this is a messy face polish, so you will want to be naked or wearing dark clothing.
Happy Hallowe'en, everybody!
Created by: Nicole Lachance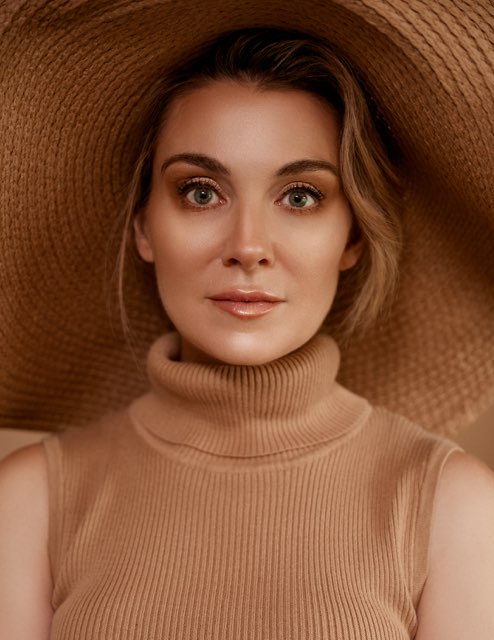 Nicole earned her Bachelor of Arts degree (with distinction) from the University of Alberta, with a major in French Language and Literature and a minor in Italian Language. She then continued her education at McGill University, earning her Bachelor of Common Law and Bachelor of Civil Law, where she was selected as class valedictorian. Nicole is a practicing lawyer and writes the Bella Vita Beauty Blog for Crystal Hills Organics. Nicole enjoys being active with her husband and three small children. She also enjoys traveling, playing tennis, ballet, cooking, baking, and experimenting with skin care and makeup. With too little sleep and a very exciting and hectic life as a mother of three young children, Nicole can appreciate the value and importance of implementing a skin care regimen composed of products containing quality ingredients. She also believes in the power of positive energy, and recognizes the benefits of using essential oils and other natural elements to create at-home beauty treatments.