This cream has a lot of ingredients, but is really simple and quick to whip up. The kokum butter provides much-needed intense moisture to dry, cracked heels, as well as to hands ravaged by the colder air, over washing and frequent use of hand sanitizer.
Oil Phase: 10 g kokum butter, 5 g shea butter, 6 g vegetable emulsifying wax, 10 ml sweet almond oil
Water Phase: 60 ml peppermint water, 5 ml glycerin
Cooling Phase: 20 drops vitamin E oil, 20 drops preservative, 10 drops lemon essential oil, 10 drops peppermint essential oil
In a double boiler, melt the kokum butter, shea butter and emulsifying wax, then stir in the sweet almond oil.
In a second double boiler, heat the peppermint water and glycerin until you see that it is giving off a tiny bit of steam, then remove from heat.
Use a milk frother to whip the oil phase ingredients, then gently pour the water phase ingredients into the oil phase mixture, still whipping it with the milk frother. Continue blending for a minute.
Take the mixture off the double boiler and place it over a bowl of cold water, to begin the cooling phase. Keep whipping it with the milk frother until it starts to thicken. Now that the mixture is cooler, use a spoon to stir in the vitamin E oil, the preservative and the essential oils.
Transfer the mixture to a jar and, voilà, you have a marvellous, rich, decadent cream. This recipe is a step toward self care, and you can make a larger batch to prepare lovely gifts for your friends as well.
Created by: Nicole Lachance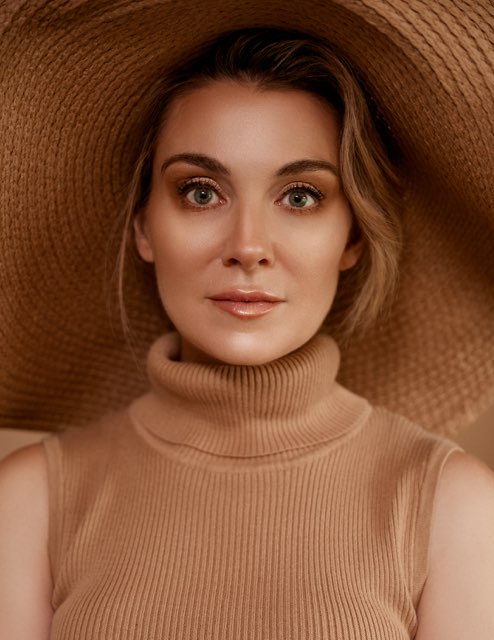 Nicole earned her Bachelor of Arts degree (with distinction) from the University of Alberta, with a major in French Language and Literature and a minor in Italian Language. She then continued her education at McGill University, earning her Bachelor of Common Law and Bachelor of Civil Law, where she was selected as class valedictorian. Nicole is a practicing lawyer and writes the Bella Vita Beauty Blog for Crystal Hills Organics. Nicole enjoys being active with her husband and three small children. She also enjoys traveling, playing tennis, ballet, cooking, baking, and experimenting with skin care and makeup. With too little sleep and a very exciting and hectic life as a mother of three young children, Nicole can appreciate the value and importance of implementing a skin care regimen composed of products containing quality ingredients. She also believes in the power of positive energy, and recognizes the benefits of using essential oils and other natural elements to create at-home beauty treatments.