From 1998 to 2003, I lived in Montreal. I enjoyed my time studying there, making new friends, and experiencing the glorious language, culture, shopping, food, and nightlife that the city had to offer.
 One beauty-related thing that I noticed about Montreal was that the humidity in the air gave my hair the softest, most voluminous and touchable curls that I had ever known, to say nothing of the wonders it did for my skin. It was like waking up with a massive lion's mane every day, and I loved it. This new humidity and texture gave me the courage to experiment with some honey and butter blonde highlights, something I had never dared to do when I lived in Edmonton.
The weather in Alberta is mostly dry: dry cold and dry heat. My hair in Edmonton is typically wavy, and I hesitate to take it too far into blonde, for fear that the ends will look too frizzy. The Alberta climate, for me, is simply not conducive to good hair. I was having coffee with my friend and former colleague, Anne, one Saturday morning. It was a couple of weeks ago, on an unseasonably warm day. It was the kind of day where I had not expected the weather to be so warm, and I had not fully prepared myself to delve into my spring and summer wardrobe.
I got dressed in a hurry that day, and I chose a simple pair of beige linen slim cuffed slacks by Vince, and a draped top by Bailey 44 with a little peekaboo below the collar and above the draping in front. Some pointed flats finished the Saturday morning look. As I was walking into the café, the wind on Jasper Avenue whipped my blouse so severely that I suddenly remembered that a camisole is required. I could feel the hot wind on my face, practically uncovering a new layer of skin, and my hair whipped so hard across my face that it hurt. There was not an ounce of humidity in the sky and I could just feel how thirsty my hair and skin were. It was not a pretty sight.
When I got to the table, I saw that Anne's long, honey blonde hair looked moisture-rich, smooth and shiny. Naturally, I asked her about it. She told me that every couple of weeks she mixes herself a hot oil treatment, and this is what allows her long hair to stay healthy-looking in this wretched climate.
The following day, I tried her recipe, and I did notice that my hair felt smoother, softer, and not weighed down. The recipe is as follows:
50 ml extra virgin olive oil
25 ml grapeseed oil
Small bit of water, to loosen the oil emulsification a bit
1 drop of lavender oil, or a bit of vanilla extract, for a pleasing scent
If you have long hair, for ease of handling, tie it into a braid. Then, take a small bowl and add about 50 ml of extra virgin olive oil and about 25 ml of grapeseed oil. You can also add a small amount of water, just to loosen the oil emulsification a little bit. Put the bowl with the oils and the water into the microwave for about 15-20 seconds to warm it up, like a hot oil treatment. Add essential oil or vanilla for fragrance.
Next, dip the end of the braid (or the ends of your hair) into the bowl to saturate thoroughly. Once you have sopped up all the oil, tie a plastic bag around the end of the hair and allow it to soak for an hour or two.
After the hair has thoroughly soaked, wash your hair as usual. However, if you have long hair with waves or curls, just shampoo the scalp and let the shampoo gently wash over the bottom, so that the ends can preserve some of the oil for an extra little bit.
Anne says that most of the time, she does this procedure just for a hair masque for the dry ends. However, from time to time, due to the vitamins A and E in the olive oil, and the vitamin E and linoleic acid in the grape seed oil, it is beneficial to do a whole hair and scalp masque, and massage the oils into the scalp. In addition to moisturizing, these oils will fight dandruff, and add to the production of hair growth, strength and shine. Simply multiply the recipe, depending on the volume of hair.
This hair masque should improve the quality, texture and manageability of your hair. Not quite the same as waking up in Montreal, but a very good facsimile. Merci, Anne!
Created by: Nicole Lachance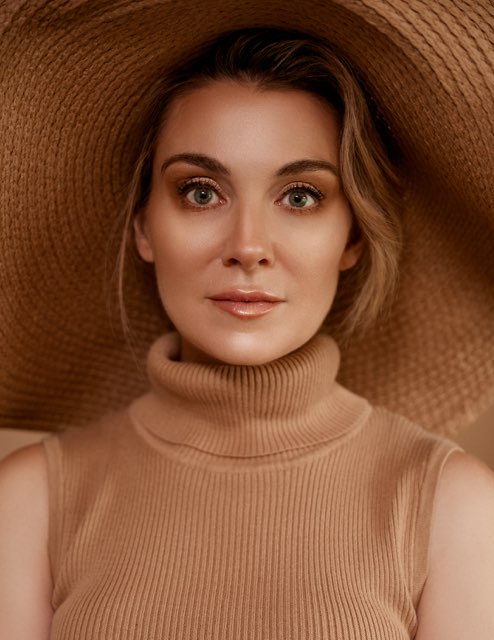 Nicole earned her Bachelor of Arts degree (with distinction) from the University of Alberta, with a major in French Language and Literature and a minor in Italian Language. She then continued her education at McGill University, earning her Bachelor of Common Law and Bachelor of Civil Law, where she was selected as class valedictorian. Nicole is a practicing lawyer and writes the Bella Vita Beauty Blog for Crystal Hills Organics. Nicole enjoys being active with her husband and three small children. She also enjoys traveling, playing tennis, ballet, cooking, baking, and experimenting with skin care and makeup. With too little sleep and a very exciting and hectic life as a mother of three young children, Nicole can appreciate the value and importance of implementing a skin care regimen composed of products containing quality ingredients. She also believes in the power of positive energy, and recognizes the benefits of using essential oils and other natural elements to create at-home beauty treatments.