A few summers ago, a miracle happened.
My babysitter's eighteen year old brother picked her up after work. I was standing in the door frame, saying good-bye to her, wearing cute little jeans, a light top, and a white linen boyfriend blazer. I had just had my hair done that day, and was probably looking more angel blonde than usual, and feeling lighter and happier than usual, having just spent a free day getting my hair done and doing some fun uptown shopping. He was waiting at the curb in his vehicle, and was clearly blinded by the sun. Nonetheless, my sitter told me that he thought I was another nanny and asked her to give him my phone number. He had no idea that I was actually her thirty-eight year old boss.
Obviously, this is one of those miracle moments that was a total mistake on his part, yet it gave me a lift and made me feel just a little bit younger and more fun.  I would like to create another miracle. For this, I look to my lovely friend Anjali for inspiration. Her skin is a lovely even tone, fit and unlined. She eats mostly chickpeas and turmeric, and inspired this face mask, which I intend to use any time I need a youthful lift. Turmeric, when ingested, is said to have anti-inflammatory and antioxidant properties, and to protect against cancer. I am told that Indian women have used turmeric as an ingredient in their traditional beauty recipes for its nourishing properties, and that it contributes to a radiant glow. Since I strive to be radiant, I have to say that it feels soothing, nourishing and moisturizing. I do not care that it leaves a slight yellow tinge on my skin, as I simply view that as a base for my self-tanner safe-sun-kissed summer glow.
The recipe is as follows:
½ cup chickpea flour
1 ½ tbsp. ground turmeric
¼ tsp. avocado oil
6 tbsp. water
Mix the flour and turmeric, then add the oil and water to make a paste. Apply to your face and throat area, and relax about 15 minutes until it dries, then rinse off in the shower and cleanse normally. Be sure to be naked or wearing a dark coloured robe, as this spice will stain clothing.
Try this mask and let us know what you think. Just be sure to be backlit for maximum impact.
Created by: Nicole Lachance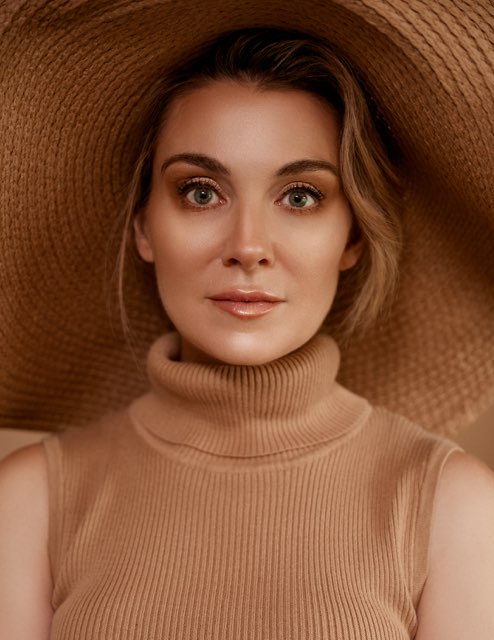 Nicole earned her Bachelor of Arts degree (with distinction) from the University of Alberta, with a major in French Language and Literature and a minor in Italian Language. She then continued her education at McGill University, earning her Bachelor of Common Law and Bachelor of Civil Law, where she was selected as class valedictorian. Nicole is a practicing lawyer and writes the Bella Vita Beauty Blog for Crystal Hills Organics. Nicole enjoys being active with her husband and three small children. She also enjoys traveling, playing tennis, ballet, cooking, baking, and experimenting with skin care and makeup. With too little sleep and a very exciting and hectic life as a mother of three young children, Nicole can appreciate the value and importance of implementing a skin care regimen composed of products containing quality ingredients. She also believes in the power of positive energy, and recognizes the benefits of using essential oils and other natural elements to create at-home beauty treatments.