Who loves cheesecake?! Now we all know cheesecake isn't the healthiest dessert so I've changed the typical ingredients with a healthier Greek yogurt option.
So why plain yogurt? The main culprit that turns yogurt from a healthy food into an unhealthy one is the added sugar. Although yogurt already contains some natural sugar in the form of lactose (milk sugar), most companies often add large amounts of simple sugars to make yogurt taste sweeter.
Typically the healthiest choice is plain, unflavored yogurt. But if you don't like plain yogurt, there are a few things you can do instead. One option is to sweeten it yourself with your favorite fresh fruit or add your own natural sweeteners, like raw honey, coconut sugar or stevia.
Greek yogurt has become popular due to its high protein content compared to traditional yogurt and around half the carbs. It differs from traditional yogurt because it is strained more times, removing some of the whey and lactose.
Read on for Cheesecake Balls without the guilt!
Chocolate Cheesecake Balls
Recipe
Yields 15 balls
Ingredients
1 cup 2% or higher plain Greek Yogurt
6 tablespoons coconut flour
2 tablespoons raw cacao powder
2 tablespoons coconut sugar (or more to taste if you like it sweeter)
1/3 cup dark chocolate chips
2 teaspoons coconut oil
hemp seeds, for garnish
Method
Mix coconut flour, cacao powder, coconut sugar with plain Greek yogurt until a large dough ball forms. Depending on the type of coconut flour you may need to add another tablespoon of coconut flour to absorb the moisture of the yogurt.
Roll into balls and place in the fridge.
Meanwhile, fill a small pot with 1 inch of water, place a small metal bowl so it fits over the edge of the pot. Boil water until steam appears.
Pour chocolate chips into the bowl with coconut oil. Stir until melted. Remove pot from heat.
Remove balls from the fridge and drizzle with chocolate. Garnish with hemp seeds.
Store in fridge or freezer until ready to be eaten.
Enjoy!
Created by: Renee Altman, RHN from Verity Nutrition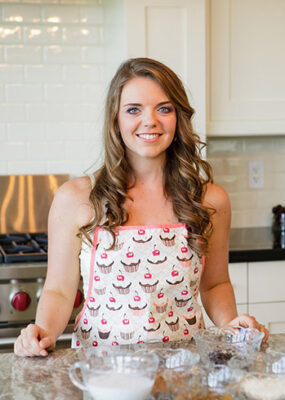 Renee was raised in small town Kaslo in the West Kootenays. After graduating, she pursued a health and lifestyle path by enrolling in the Human Kinetics program at the University of British Columbia Okanagan in Kelowna. While attending university, she found her passion not only to be fitness, but also nutrition. In 2012, Renee attended the Canadian School of Natural Nutrition in Nanaimo, where she specialized in holistic nutrition. She then returned to the Okanagan where she now resides. Renée's strong belief in healthy practices such as fitness, nutrition, and emotional well-being fit well with the principles of holistic nutrition.
Renee's method is to ditch the diet and switch to a lifestyle where incorporating nourishing food everyday will have you feeling empowered and revitalized. Her plan will have you forgetting about trendy diets that leave you feeling hungry, irritable, and tired, and instead incorporating natural, alive, and good quality whole foods.