I love my blonde hair.
In fact, I will go so far as to say that I have waited for this shade of blonde my whole life. This honey blonde hue lifts my spirits and makes me feel like a stylish, modern and naturally happy mom.
However, this ideal shade of blonde comes at a price in our harsh winter climate. To fight dryness and to keep my hair soft, supple and manageable, I use a deep conditioning hair masque once a week during the dry winter months.
The following is a DIY recipe that will give your mane some much needed moisture. You will need:
1 cup full fat plain yogurt
¼ cup liquid honey
1/8 cup sweet almond oil
Stir together in a bowl, massage deeply into damp hair and scalp, then sit with your hair in a towel turban or a shower cap for 15-20 minutes, then shampoo and condition as usual.
Yogurt contains protein, which makes it a great base for a moisture infusing masque. The milk fat in yogurt can help to smooth any frizzy ends, and the probiotics in the yogurt can penetrate the scalp from the outside to help soothe an itchy scalp caused by dryness. In other words, while eating the yogurt nourishes your body on the inside, there are also skin benefits to be had in a topical application.
In addition to its antibacterial properties, honey lends its natural emollience to the hair shaft, which can make your hair more manageable and prevent breakage.
Finally, the sweet almond oil is a lightweight moisturizer that nourishes the scalp, stimulates hair growth and adds a silky feel to this masque mixture.
While you let the masque work its magic, you could use this time to sit quietly in the moment and meditate with a selenite crystal in one hand and a clear quartz in the other. This can allow you to fully relax, restore your female energy and clear your head of the noise created by your busy day. Hopefully, you can rinse your worries away and emerge from the shower post-masque, just a little bit lighter.
Enjoy!
Created by Nicole Lachance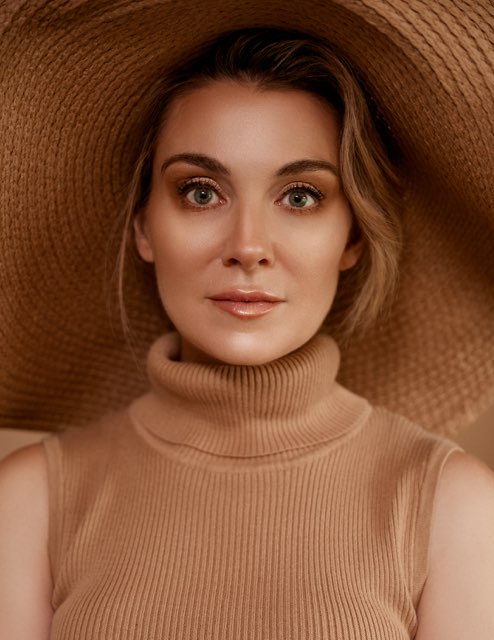 Nicole earned her Bachelor of Arts degree (with distinction) from the University of Alberta, with a major in French Language and Literature and a minor in Italian Language. She then continued her education at McGill University, earning her Bachelor of Common Law and Bachelor of Civil Law, where she was selected as class valedictorian. Nicole is a practicing lawyer and writes the Bella Vita Beauty Blog for Crystal Hills Organics. Nicole enjoys being active with her husband and three small children. She also enjoys traveling, playing tennis, ballet, cooking, baking, and experimenting with skin care and makeup. With too little sleep and a very exciting and hectic life as a mother of three young children, Nicole can appreciate the value and importance of implementing a skin care regimen composed of products containing quality ingredients. She also believes in the power of positive energy, and recognizes the benefits of using essential oils and other natural elements to create at-home beauty treatments.