How much do we love to drink eggnog during the holiday season? The comforting aroma of this festive drink got me thinking about how I could incorporate eggnog into a DIY beauty recipe. The result is an eggnog hair mask that you are going to love!
You will need:
1 egg
1/4 cup eggnog
1/4 cup rum
1/2 tsp. cinnamon
1/2 tsp. nutmeg
1 tbsp. coconut oil
1 tbsp. raw organic honey
Combine these ingredients, apply to your hair from roots to ends, massaging nicely into the scalp, wrap hair in a towel and let penetrate for 10-15 minutes before rinsing thoroughly with hot water.
When massaged into the scalp, cinnamon spice can help to stimulate new hair growth. The nutmeg has antimicrobial properties that can help keep your scalp clean, and free of dandruff. Adding rum to this recipe will add a tingle, and stimulate the skin on your scalp. The honey will help to reduce frizz, and add shine to your hair. Coconut oil will add moisture to damaged hair. The egg adds shine and protein, and will naturally moisturize and repair your strands. Finally, if you think I added eggnog to the recipe just for fun, you are mistaken; the lactic acid in the eggnog will help to improve your scalp's natural moisture, and add bounce to your hair.
Try this recipe, and while the mask is setting on your mane, why not relax with a nice cup of rum and eggnog, sprinkled with nutmeg? Wishing everyone the best of the season!
Created by: Nicole Lachance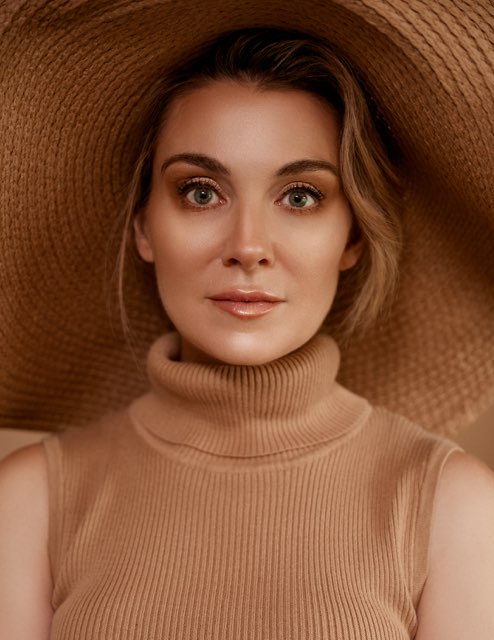 Nicole earned her Bachelor of Arts degree (with distinction) from the University of Alberta, with a major in French Language and Literature and a minor in Italian Language. She then continued her education at McGill University, earning her Bachelor of Common Law and Bachelor of Civil Law, where she was selected as class valedictorian. Nicole is a practicing lawyer and writes the Bella Vita Beauty Blog for Crystal Hills Organics. Nicole enjoys being active with her husband and three small children. She also enjoys traveling, playing tennis, ballet, cooking, baking, and experimenting with skin care and makeup. With too little sleep and a very exciting and hectic life as a mother of three young children, Nicole can appreciate the value and importance of implementing a skin care regimen composed of products containing quality ingredients. She also believes in the power of positive energy, and recognizes the benefits of using essential oils and other natural elements to create at-home beauty treatments.