When springtime comes, I notice a palpable change in the air. Everything seems fresh, and it's so lovely to see the flowers bloom, that I feel I can almost inhale their colours. This inspired me to create a DIY natural perfume recipe to reflect the joy and freshness of spring.
You will need:
Base oil: 2 tsp jojoba oil
Top notes: 7 drops grapefruit essential oil, 6 drops bergamot essential oil
Middle notes: 7 drops orange essential oil, 15 drops rose essential oil
Base note: 3 drops vetiver essential oil
Glass vial for storage (I bought a small glass vial with a roller ball tip for easy application).
When blending natural perfumes, in addition to considering the fragrance family of each ingredient, such as citrus, woody, musk or floral, we have to also consider the volatility, or rate of evaporation, of each essential oil. This will assist in selecting which fragrances to combine to use as the top, middle and base notes of the perfume. To create a balanced fragrance blend, it is a good idea to include an essential oil from each of the top, middle and base note ranges.
For this perfume oil, I have selected grapefruit oil to balance mood, bergamot oil to alleviate stress, orange oil to lift mood, rose oil to stimulate feelings of love and desire, and vetiver oil for alertness.
After blending the above mixture, I dropped in a citrine crystal to infuse the energy into my perfume oil, to welcome abundance, prosperity and positivity into my life.  The citrine crystal imparts joy, wonder, delight and enthusiasm, and can raise self-esteem and self-confidence, which is exactly what we all need right now.  This fragrance is a bright, energetic, unisex fragrance.  Try it, I think you will like it. Enjoy!
Created by: Nicole Lachance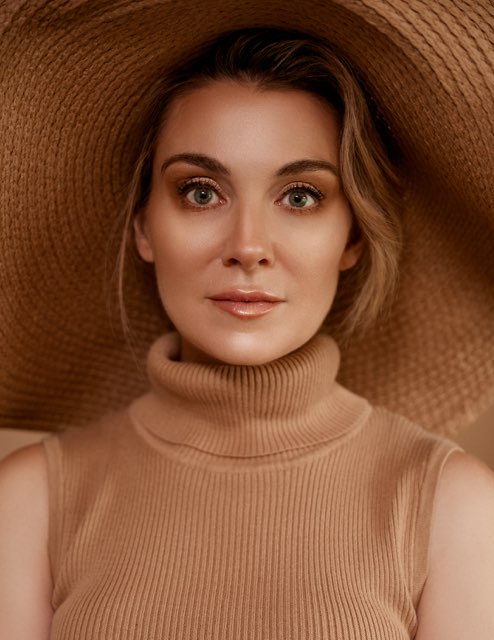 Nicole earned her Bachelor of Arts degree (with distinction) from the University of Alberta, with a major in French Language and Literature and a minor in Italian Language. She then continued her education at McGill University, earning her Bachelor of Common Law and Bachelor of Civil Law, where she was selected as class valedictorian. Nicole is a practicing lawyer and writes the Bella Vita Beauty Blog for Crystal Hills Organics. Nicole enjoys being active with her husband and three small children. She also enjoys traveling, playing tennis, ballet, cooking, baking, and experimenting with skin care and makeup. With too little sleep and a very exciting and hectic life as a mother of three young children, Nicole can appreciate the value and importance of implementing a skin care regimen composed of products containing quality ingredients. She also believes in the power of positive energy, and recognizes the benefits of using essential oils and other natural elements to create at-home beauty treatments.