There is perhaps something symbolic about spring, a time when the snow starts to melt, when we can start to feel our better selves emerging after a bone chilling, soul crushing length of winter. Spring is a time for renewal, rebirth and rejuvenation. Although the roads are a mess and the walking trails are muddy, I can sense a freshness in the air and finally, finally, I feel the familiar uplifting feeling of hope:
Hope that this year, I will make smarter choices, be healthier, be more patient with the people around me, and just generally "be" better.
Yet how can a busy parent achieve this? So many times, I have sat down to write a new blog post, only to become paralyzed by the thought of opening one of my DIY beauty books to find inspiration for a new recipe. This sense of paralysis comes, I think, from having my energies blocked for too long by literally a shield of ice. How can we lift the barrier and open up our energies again?
I am embarrassed to say that I have not engaged in meditation since before the snow fell. Not that meditation is particularly difficult, but I found myself actually falling asleep with crystals in my hands whenever I laid down to meditate. This, to me, was a sign that I perhaps needed to exercise some other form of energizing self care before I could engage in productive meditation. That, and the fact that when I did have ten minutes of quiet to myself, there was usually some other task of a more pressing nature that I needed to attend to. I hardly feel that I am alone in this feeling, so the focus in this blog will be self care and renewal.
At this time of year, I turn to my amethyst crystals for their healing benefits. The colour evokes the aromatic anticipation of the lush early blooming lilac bushes. Amethyst is said to help you connect to your inner consciousness, balancing your energies and improving restful sleep. To this end, I have been wearing my amethyst earrings, necklace and bracelets from Crystal Hills Organics. As well, I have been using the Crystal Dreams body serum at night to literally rub the calm into my skin. Also, you could drop an amethyst crystal into any neutral face or body cream to imbue it with the crystal's calming energy.
Every morning, I have some time to myself in the kitchen, preparing breakfast and school lunches before everyone else wakes up. At this time, I have been using a sage essential oil in my diffuser, which is said to stimulate the mind and banish any mental fatigue.
Finally, since the air is warmer it is possible again to be outside for longer periods of time. One thing that I find is so good for my self care is to take an outdoor power walk or hike through the trails in the river valley. This outdoor cardio activity provides excellent toning benefits to both body and mind. If I am with a friend, then we get the benefit of a cardio visit (and of course we retoxify our bodies with a latte at the end of our session), or alone I consider it a "forest bath" for my mind, body and soul.
These self care options are simple, achievable and make me feel just a little bit closer to the happiness that the warmth of summertime brings. I think the key for each one of us is to identify what type of self care works for us, so that we can effectively renew our vitality. My hope is that a renewed sense of energy on the inside will translate into a renewed beauty brightness on the outside.
Created by Nicole Lachance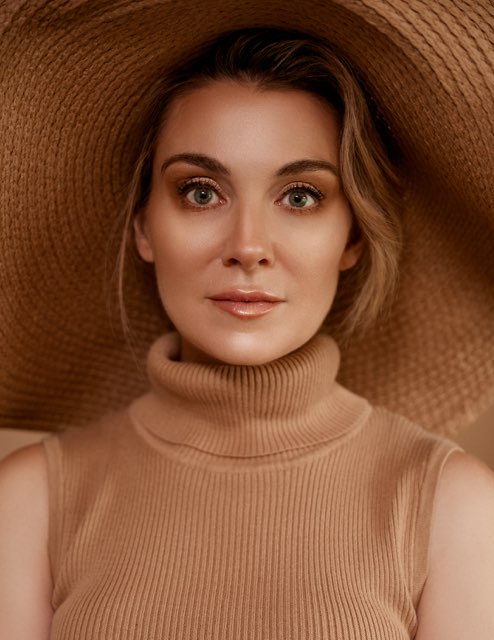 Nicole earned her Bachelor of Arts degree (with distinction) from the University of Alberta, with a major in French Language and Literature and a minor in Italian Language. She then continued her education at McGill University, earning her Bachelor of Common Law and Bachelor of Civil Law, where she was selected as class valedictorian. Nicole is a practicing lawyer and writes the Bella Vita Beauty Blog for Crystal Hills Organics. Nicole enjoys being active with her husband and three small children. She also enjoys traveling, playing tennis, ballet, cooking, baking, and experimenting with skin care and makeup. With too little sleep and a very exciting and hectic life as a mother of three young children, Nicole can appreciate the value and importance of implementing a skin care regimen composed of products containing quality ingredients. She also believes in the power of positive energy, and recognizes the benefits of using essential oils and other natural elements to create at-home beauty treatments.